By the time someone found Susanna, she had almost completely given up hope.
Thrown away by her owner in a notorious Florida dumping ground, the young dog was found huddled up against a dumpster and barely moving. She was malnourished, exhausted and covered in fleas and ticks. She couldn't lift her head or walk.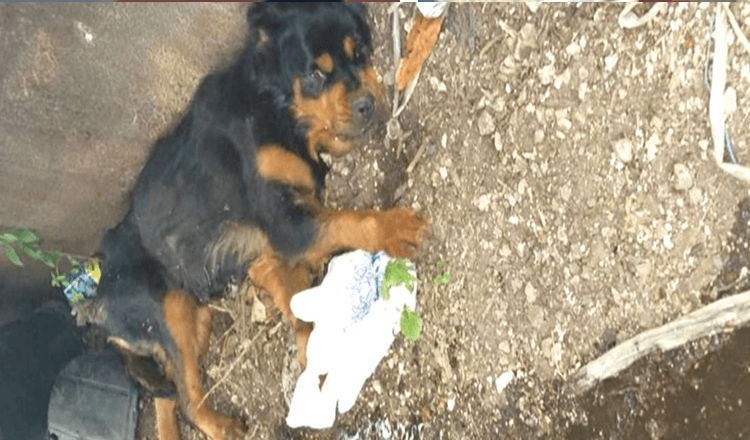 Local animal rescuer Isabel Zapata often searches these grounds for dumped pets — and that's when she came across poor Susanna in early May. She called Gulfstream Guardian Angels Rottweiler Rescue, and the group immediately agreed to take her in.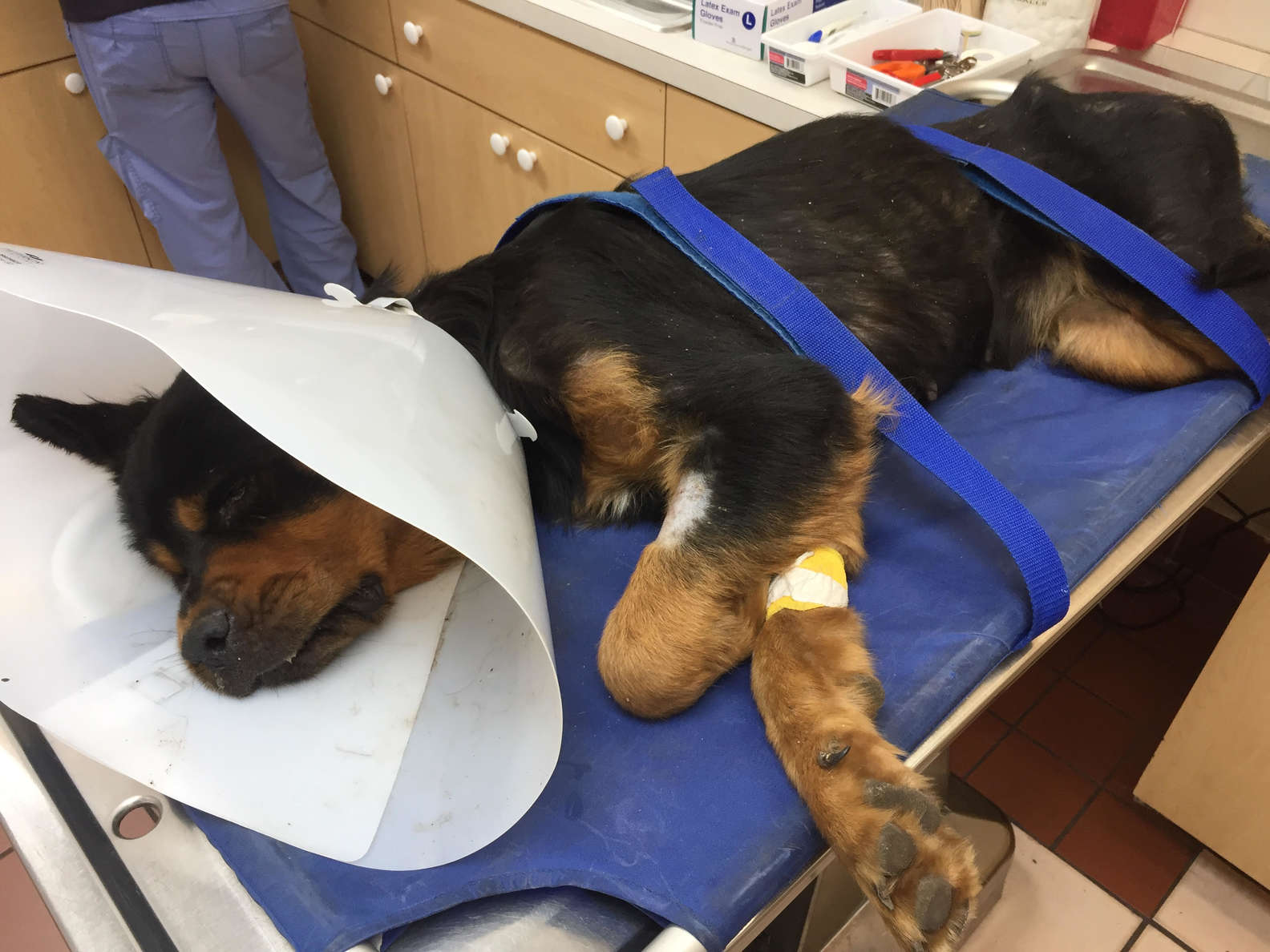 "Animals are just routinely dumped out there to die," Laurie Kardon, a board member for the rescue, told The Dodo. "It's a very dangerous place because there are a lot of trucks going through there at high speeds. It's just heartbreaking. So many don't make it."
Because Susanna couldn't walk, Zapata and others lifted her onto a tarp to get her into their truck. She was in such bad shape — but she was finally safe.
The rescuers rushed Susanna to the nearest animal hospital, where they started her on fluids and ran some blood work. It appeared that she was paralyzed, and no one knew the cause. It wasn't clear if she'd ever be able to walk.
After a few more days of tests and getting Susanna stabilized, the rescue transferred her to Clint Moore Animal Hospital in Boca Raton. As they went over her tests and files, they slowly began piecing together the heartbreaking details of Susanna's past.
She didn't have any spinal issues, and none of her bones were broken — but she couldn't walk because of what was likely done to her by people.