"This one was outstanding!"
Metal buckets filled with spring water can be found along routes in the verdant forests of Northern Utah for hikers in need of a drink. But lately, a trail camera concealed close to one tub captured a surprise duo making good use of the cool water, writes ilovemydogsomuch
In order to film the beautiful animals in the area, Utah Mountain Lion Conservation's Denise M. Peterson has assisted in placing cameras all throughout the wilderness of Utah.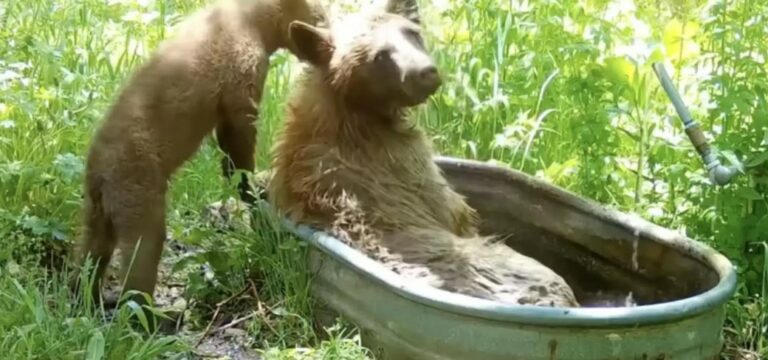 Although bears and other forest dwellers are frequently captured by the cameras, their primary purpose is to photograph wild cats.
Peterson has captured numerous bears on camera, but this one was really impressive. "This one was outstanding!"
Peterson stated to The Dodo. "I knew there were bears in the region because I had tracked them through there, but a cub surprised me. It truly brightened my day! "
The complete video is accessible here:
The momma bear sinks into the tub as though indulging after a tough day of raising children, doing so with a contentedness that many working mothers will undoubtedly identify with.
Her eager cub is trying frantically to jump in too, hoping to be like his mother. "I still smile every time I view the video!" Peterson remarked. I adore how innocent and playful they are.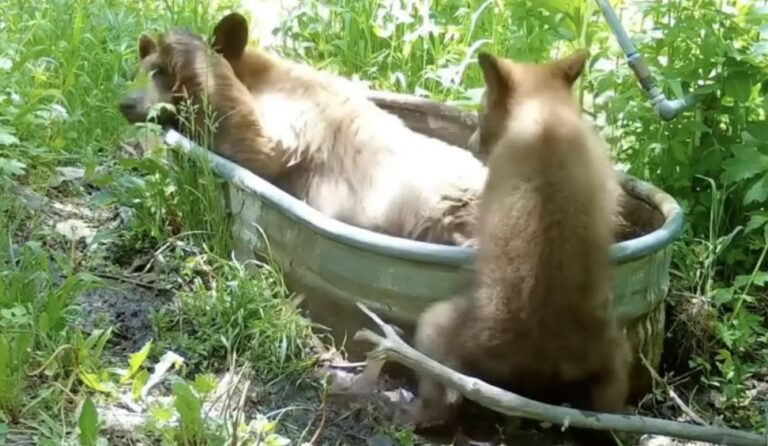 The cub enjoys putting his head over the side and sticking his face in the tub even though he never quite manages to go inside.
His mother undoubtedly appreciated having the tub to herself.